This month of September is Hunger Action Month and Second Harvest Food Bank of Middle Tennessee is leading the charge! To honor them, this week's Community Corner will highlight the hard work and positive change that Second Harvest brings to our community.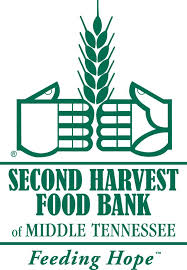 Since 1978, Second Harvest's mission has always been to create a central distribution center and provide meals to the 46 counties of Middle Tennessee. While the community impact of Second Harvest is immeasurable, their impact on hunger is, and the numbers are impressive!
Second Harvest in 2020 by the numbers:
116,359 meals provided in Kid's Cafe and after-school meal programs.
More than 195,000 individuals assisted through mobile pantries.
96 cents of every dollar donated went directly towards local feeding programs.
71,323 hours donated by volunteers.
Second Harvest has always helped the Davidson county community supporting our neighbors through a number of different programs. Check out some of their programs below!
Second Harvest Programs:
The Emergency Food Box remains available for residents in need in the Davidson County area.
The Produce Truck travels to food-insecure around to deliver fresh produce.
The BackPack Program provides easy-to-prepare food for at-risk children.
With over 1 million Tennesseans at risk of hunger every day, Second Harvest can always use volunteers and donations! You can advocate in a number of unique ways. Advocacy can be as easy as wearing the color orange, because while orange stands out, hunger does not. You can get involved as soon as right now, it's as easy as clicking the link below!
It is never too late to get involved with Second Harvest and join the fight against hunger. Head over their website to discover a multitude of ways to get involved and donate!
Are you interested in finding out about more of our local non profits? Go check out lightning100 community highlights. Explore and join in on local advocacy!