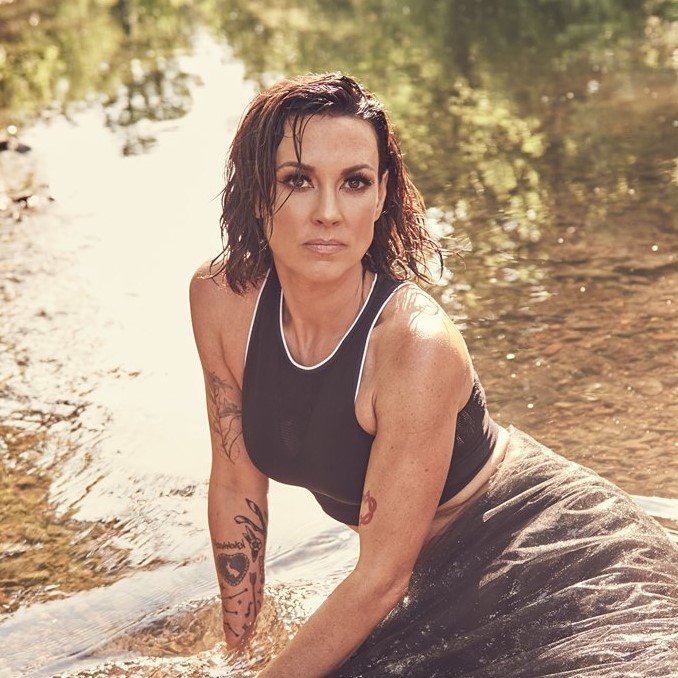 This week's local artist spotlight goes to Amanda Shires. The singer-songwriter and violinist started playing music at an early age in her home state of Texas. In her 20s, Shires moved to Nashville, where she dove into the Americana music scene. Amanda Shires has collaborated with many amazing artists including Rod Picott, Billy Joe Shaver, and Jason Isbell, who she married in 2013. Last year, Shires formed The Highwomen, a country group with Brandi Carlile, Natalie Hemby, and Maren Morris.
Amanda Shires consistently shoots for greatness in her music. Shires produces angelic vocals with a bit of grit, adding depth to any track. As a violinist, Shires plays with passion and delicacy. She weaves around lyrics and makes her instrument feel like another vocalist. Shires writes with nuance and detail, crafting stories that can wrench the listener's heart. This is as evident as ever in her newest release.
This week, we are highlighting her latest single, "The Problem". The song is an emotional glimpse into a woman's decision to receive an abortion. Drawing on her own experience in her early 20s, Shire writes a beautifully sad conversation between a couple as they go through the process together. The conversation is layered over broken piano chords. The song features her husband, Jason Isbell, who serves as a shoulder to learn on. Shires encompasses the way one can support their partner as they make this choice:
Shires released the song on September 28th to fall on International Safe Abortion Day. Shires poignantly sums up the message of the song in a statement to The Tennessean: "If anybody feels alone, I don't think they ought to. Or they can, but I'll be on their side if nobody else is." Check out the emotional song and its lyrics in the official lyric video below.
We'll be playing "The Problem" throughout the week as we feature Amanda Shires as our Local Artist of the Week. Catch it live on-air at 100.1FM on your dial or streaming live at lightning100.com.